---
Special Webinar

Certification in Mastering Sales
26 October, 19 & 30 November, 9 & 14 December 2021
10.00 a.m. - 11.30 a.m. (Malaysia Time)

Speakers:

Bill McDermott, LUTCF, LLIF
​Global Performance Solutions Group – Managing Partner & Lead Consultant

John Lensi, CLU®, ChFC®, RHU®, REBC®, CMFC, LLIF
​Global Performance Solutions Group – Managing Partner & Lead Consultant

Click HERE to register.


Launching this week!
---



To ensure continuity of service and to better serve you during these times, we are continuously finding new and efficient ways to engage and assist you.

These are the Customer Service Channels that we have made available to keep us connected.

Click HERE for more details.
---
e-CMII Registration

The promotion fee of RM 400 is extended
till 15 December 2021
(for January 2022 examination session)

Grasp this opportunity now!

New Fee of RM 600 will take effect on 1 January 2022
---
Fellowship of The Malaysian Insurance Institute (FMII)

Looking forward to move towards the highest professional qualification?
Come lets join us to know more about the Fellowship programme to achieve great heights in insurance !!!

The MII Fellowship programme is designed to assist insurance practitioners across all sectors of the insurance and takaful industry to enhance their career prospects.
It is the culmination of a structured learning programme after completion of the Associateship of The Malaysian Insurance Institute (AMII).
It includes planned acquisition of skills and knowledge which will form an integral part of the personal and professional development programme.

Click HERE to learn more about MII's Fellowship Programme
---
Looking to advance your career in the insurance industry?
Check out MII's Recommended Role Based Learning Pathway!




MII's structured learning path is designed for insurance professionals to acquire and master the requisite levels of technical knowledge and competency to perform their role effectively and efficiently.

Through the experiential learning journey in the Associateship of The Malaysian Insurance Institute (AMII) programme, insurance professionals will be better prepared to face the unique challenges in the business environment, as a competent, skilled and experienced professional. So to stay ahead and make your mark as a true insurance professional, this learning pathway will help you gain relevant and critical insurance fundamentals to advance towards higher order technical knowledge.

Click HERE to learn more about MII's Recommended Role Based Learning Pathway.
---
Check out MII's Customised Training!




Customised training is often associated with higher spending budget. However, taking a one-size-fits-all approach to training may not ultimately meet business goals.

At MII, we work closely with our clients to develop targeted and relevant training content specially designed to meet our client's unique business needs. We also deliver customised programmes at a time and location that suits our clients, which is a cost-effective way to train groups of staff and enhances the learning experience.

Click HERE to learn more about MII's Customised Training.
Become an MII Member


Be part of us!

As an MII member, you will be given special access to industry updates, MII promotions and upcoming activities. We keep you ahead of the rest.
Click HERE to learn more about MII Membership.


Check your Membership Status

Click HERE to check your status.
---
Exclusive Member Benefits

Discover the FULL LIST to check your status.

---
New Membership Categories for MII Qualified Members!
In recognition of member qualifications and commitment towards professional excellence in the industry, we have revised the criteria for Individual Membership categories as follows:
| | | |
| --- | --- | --- |
| | | |
| CertMII : A holder of MII professional certification (CMII-General, CMII-Life, Professional Certificate in General Insurance Underwriting, etc) is eligible to apply or upgrade to the new category, MII Certificate member which come with post nominal designation, CertMII. | AMII : A holder of AMII Level 1 or DMII (old framework) is eligible to apply or upgrade to the category, MII Associate member which come with post nominal designation, AMII. | SnrAMII : A holder of AMII Level 2 or AMII (old framework) is eligible to apply or upgrade to the new category, MII Senior Associate member which come with post nominal designation, SnrAMII. |

All the above categories will qualify for a digital badge for you to display your post-nominals, competencies and announce achievements online.

Click HERE to see other recognised qualifications for each category and apply for your membership accordingly.

Note: Recognition of these new qualifications is solely for membership purpose only and there will be no changes to the qualification awarded.


---
Special Promotion
MII-ANZIIF Dual Membership for MII Graduates


From now to 31 December 2021, you can APPLY, RENEW or REACTIVATE the dual MII-ANZIIF membership by paying for a one year subscription fee and get to enjoy a membership period until 31 December 2022.


| | | |
| --- | --- | --- |
| ANZIIF Membership | MII Professional Qualification | MII-ANZIIF Membership: Bundled Annual Fee |
| Fellow CIP | Fellowship of MII | AUD450 (save AUD 225) |
| Senior Associate CIP | Associateship of MII Level 2 / AMII | AUD400 (save AUD 200) |
| Associate CIP | Associateship of MII Level 1 / DMII | AUD380 (save AUD 190) |

Existing MII-ANZIIF members who have renewed their MII membership will be charged lesser from
the bundled fee.

Click HERE for more information on ELIGIBILITY, BENEFITS and HOW TO SUBSCRIBE for this promotion.
---

Introducing New Membership Benefit


MII Rewards is a new initiative by The Malaysian Insurance Institute (MII) to recognize members for their support and loyalty, exclusively for MII Fellow, Senior Associate, Associate & Certificate members. Click HERE to know how you can start to enjoy this benefit.
Managing The Risks And Returns Of Intelligent Automation
As companies accelerate the adoption of automation and artificial intelligence, they need a better way to maximize the benefits of these new technologies while minimizing the risks.
Read More

These Strategies Will Help You Influence How Decisions Get Made
The vote was 14 to 1 in favor, yet the motion failed. Why? Because the body voting is the United Nations Security Council, where five permanent members enjoy veto power.
Read More

The Benefits of Pets for Human Health
Animals play an important role in many people's lives. In addition to seeing-eye dogs and dogs that can be trained to detect seizures, animals can also be used in occupational therapy, speech therapy, or physical rehabilitation to help patients recover.
Read More

Are You Really Taking Care of Your Laptop?
It takes more than being careful and traveling with a laptop case to keep your piece of personal technology running in tip-top shape. Monthly laptop maintenance ensures the smooth operation of your laptop and most importantly, keeps your personal data protected
Read More

---
Winning Formula: Datuk Sazali Hamzah
Malaysia's economy is buttressed by a buoyant and prolific oil and gas industry. The country's robust reserves are estimated to be in the vicinity of four billion barrels. Pre-COVID-19, up to one-fifth of its gross domestic product was oil and gas.

Much of today's industry is centred around East Malaysia, where deep reservoirs of oil and gas were discovered by Royal Dutch Shell in 1910. That first oil well was prologue; in the years following Malaysia's independence from the UK in 1957, swathes of oil and gas fields were tapped in Malaysian Borneo.

Read more
---
Asia: Top 50 insurers affected by COVID-19 to varying extent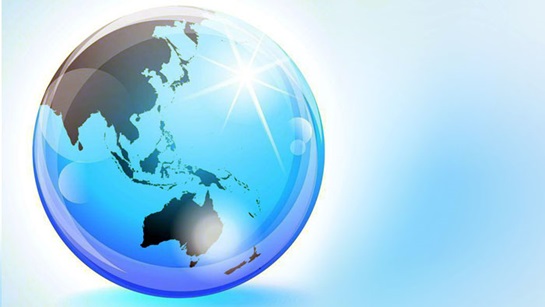 Gross premiums written in many Asian insurance markets declined in 2020 due to COVID-19, while the degree of impact varies by market, an analysis by European global consulting firm Roland Berger shows.

The analysis, summarised in a report entitled "Financial Performance of the Top 50 Insurers in Asian markets Study – 2021 Edition", says that China is most capable of withstanding COVID adversity to achieve premium growth. China was the only market with notable growth rates in both life and non-life premiums in 2020, though premiums increased at a slower rate.

Read more
Coming soon!
---
e-MACC Section 17A Online Learning Content (OLC)
The Malaysian Anti-Corruption Commission Act 2019 (MACC Act) Section 17A Online Learning Content (OLC) is now available for subscription on iLMS.

This module is designed to give you a solid understanding of the various concepts of bribery, corruption, and gratification in the Malaysian and insurance context. You will also learn about corporate liability provisions and types of offences and penalties provided under Section 17A.
| | |
| --- | --- |
| To find out more about the module, click on this link or scan the QR code below: | To subscribe to the module, click here for the subscription manual or watch the following video: |
For any inquiries regarding this offer, call us at +603 2712 8882 or email sales@mii.org.my.
---
London School of Sales (LSOS) Modules
In collaboration with the London School of Sales, the courses offer e-learning modules that specialize in the essential sales kits, sales management, and leadership techniques that will transform the way you sell.

These modules comprise clear learning objectives, summary videos, real-life discovery demos, guided self-reflection, top tips to maximise your learning potential and many more!

The two LSOS modules known as follows:
Essential Sales Kit
Sales Management Toolkit (SMT)

To find out more about MII Microlearning Module, go to LSOS microsite or email your interest and inquiries to sales@mii.org.my.

---
MII Microlearning Modules



To encourage continuous learning and professional development, we have designed microlearning modules to promote on-demand learning through bite-sized Online Learning Content (OLC). You can now allocate a fraction of your time in your busy schedule to learn something new every day.

To subscribe to MII Microlearning Modules, go to MII iLMS.

If you need a guide on how to subscribe to MII Microlearning, watch this video: Microlearning Subscription.

To find out more about MII Microlearning Module, go to MII Website or email your interest and inquiries to sales@mii.org.my.
---
Online Learning Content (OLC) Development Services


As new technologies emerge and current technologies evolve, so do the way people learn. Companies are required to keep up with these changes to effectively build, cultivate and maintain a learning environment that is conducive for the workforce.

Since 2015, MII has established our very own inhouse e-Learning Team to cater to the learning needs of professionals in the insurance industry and beyond. This includes development of new and customised learning content in the form of OLC, conversion of existing and traditional learning content into OLC, and other e-Learning development consultation services such as Instructional Design services.

WHY choose MII e-Learning development services?
Fully-inhouse e-Learning development team Development experience for over 100 insurance-specific e-Learning content
Owner of the largest insurance library in the Asian region
Supported by a pool of insurance Subject Matter Expert (SME)
Hosting service on MII's Integrated Learning Management System (iLMS)
For more information on MII's e-Learning Development Services, email us at elearning@mii.org.my.



Request for a free 5-day trial access HERE
---
MII Online Learning Content (OLC)
Customer Experience Survey

Your feedback matters!

A million thanks to all our e-Learning subscribers! For continuous improvement of our e-Learning products and services, we actively collect feedback to improve our content development and provide our subscribers with the best possible learning experience. Just click HERE to complete this quick and simple survey.

Thank you for your support!
All MII Examinations are now conducted online

As the industry's preferred examination facilitator and in efforts to cater to the current needs of our customers locally and internationally, MII conducts all its examinations fully online via two modes:




Computer-Based Examination (CBE)
CBE sessions are conducted at selected computer lab facilities throughout West Malaysia and East Malaysia. At these facilities, candidates can sit for examinations without having to worry about technical requirements and connectivity. The facilities are well-equipped with computers and an integrated exam system to ensure seamless and stress-free experience for all candidates. For the full listing on our CBE Centres, click HERE.






Virtual Computer-Based Examination (VCBE)

VCBE sessions are conducted online using video technology on digital platforms with remote live invigilation. The VCBE is a convenient and a safe option for those who wish to sit for examinations at the comforts of their home. For more details on VCBE requirements, guides and how to register, click on this LINK.

Additional 100 VCBE seats daily is now available!

MII is now offering 2 additional VCBE sessions apart from the current 4 VCBE sessions daily. These 2 additional sessions are to facilitate the individual candidates to sit their exam at the earliest date.

The sessions are at 10.00 am and 2.30 pm. This is a self-registration via MII ILMS portal at www.mii4u.org on first-come first serve basis and the closing date for the registration is 3 working days before the commencement of the examination
Issue 55 is now available!
Defining the Workplace Culture

Organizational culture is a key component in the success of any organization, regardless of its size. However, aligning organizational goals, structure, processes, people, and culture is no easy feat, especially when many organizations are going through a digital transformation phase and employees working remotely.

What organizational culture does is that it creates the cohesion between people, jobs, and the workplace through common beliefs, strengthens organizational values and ultimately improves organizational operations. In these challenging times, it is important to remind ourselves to relook at our organization's culture and how to promote positivity to improve talent acquisition and retention, increase employee engagement and lead to better business performance.

Specially for all our Newsweekly readers, here's a FREE & FULL article from Issue 55 titled "Investing in the Culture of Ownership" for your reading pleasure!

Complimentary access to the full Issue is now available at https://miipublications.com.my/ for all MII Members.
---
All MII Members get complimentary access to MII's quarterly INSURANCE e-Magazine.

To become a member, click HERE.

Alternatively, you can subscribe to the e-INSURANCE Magazine HERE.

Purchase MII textbooks and e-books HERE!

Head over to our e-shop NOW while stocks last!

FREE shipping for all purchases.


Follow us for latest updates!
Click here to unsubscribe to this newsletter.